from: http://local.thecityofnorfolk.com
Norfolk is for Lovers of Romance
Norfolk is a city that possesses a uniquely unassuming charm. Whether it's family fun activities, shopping, golf or just taking in the sights, there's never a shortage of great activities to enjoy. But when you finally get to spend time with your significant other, you truly want to make your time together as memorable as it can possibly be. That's why planning a special romantic date is the key to keeping those romantic embers smoldering. So here are some excellent romantic date ideas that will draw the two of you closer, no matter how hectic your respective schedules may be.
Norfolk Botanical Garden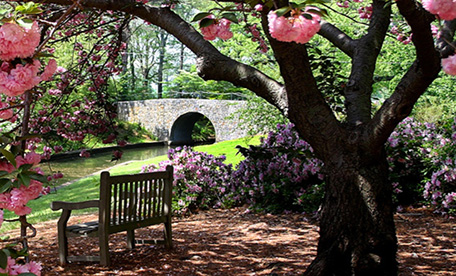 Focus on each other on a romantic date amid the natural beauty of the Norfolk Botanical Garden. This garden was established in 1938 as a Works in Progress Administration project and it has become a sanctuary of natural beauty today. Stroll hand in hand as you admire the garden's incredible flower, plants, and wide open spaces.
8700 Azela Garden Road, Norfolk, VA 23518 (757) 664-6879
www.norfolkbotanicalgarden.org
D'Art Center
Visit D'Art Center on a romantic date. This highly engaging and visually captivating venue features the dazzlingly eccentric and thoughtful work of over 36 professional artists.
208 East Main Street, Norfolk, VA 23510
(757) 625-4211
www.d-artcenter.org
Sarah Constant Beach Park
Sure, it may seem like a walk along the beach with your sweetie might be thought of as a romantic date cliché, but the reason it's a cliché is because it rings true with so many starry-eyed couples. One of the best places to get your feet all sandy amid the sound of the crashing waves is Sarah Constant Beach Park. The area is amazingly calm and offers a chance for the two of you to truly focus on one another as you enjoy a picnic on the beach or just stroll along the seashore as you watch the sunset.
300 West Ocean View Avenue, Norfolk, VA 23503
(757) 664-4000
www.norfolk.gov
Chrysler Museum of Art


Strolling from gallery to gallery on a romantic date at the Chrysler Museum of Art may strike the both of you with the thought that your relationship is, in a sense, a work of art in and of itself. Named one of the twenty best art museums in the country by the Wall Street Journal.
245 West Olney Road, Norfolk, VA 23510
(757) 644-6200
www.chrysler.org
Hampton Roads Naval Museum

A great place to enjoy time with your date and learn not only about the historical significance of the Navy's contributions to the area, but the personal stories behind the events, as well. Revisit over 234 years of Naval history with the help of interactive displays and highly detailed exhibits. This is one of only 12 museums of its kind, and a great way to learn about a significant part of the Navy's contribution to the history of Norfolk and its surrounding areas.
One Waterside Drive, Suite 248, Norfolk, VA 23510
(757) 444-8971
www.hrnm.navy.mil
Carrie B Showboat


A fun way for a Romantic Getaway is to hop aboard the Carrie B Showboat for an unforgettable romantic date. You'll travel on the Carrie B, a 19th century Mississippi Riverboat as you take in the sights of the Norfolk waterfront. You'll be both informed and entertained by the riverboat's captain as he points out areas of interest along the way.
Waterside Marketplace, Norfolk, VA 23510
(757) 393-4735
www.carrieb.com
from marriott.com:
Where to Stay for your Norfolk Romantic Getaway?
Residence Inn Norfolk Downtown
227 West Brambleton Avenue Norfolk Virginia 23510
A Suite

Complimentary Hot Breakfast Buffet

Free WiFi

Scheduled Evening Reception
Courtyard Norfolk Downtown
520 Plume Street Norfolk Virginia 23510
757-963-6000
Guests enjoy:
Complimentary WiFi
Bistro Restaurant and Lounge
Indoor Pool
Fitness Center